Tales of the Unexpected

"And above all, watch with glittering eyes the whole world around you because the greatest secrets are always hidden in the most unlikely places. Those who don't believe in magic will never find it." FromThe Minpins by Roald Dahl.

Discoveries can be sudden and unexpected.

How to make your writing suspenseful
What makes a good horror story? Hideous monsters and fountains of blood might seem like a good place to start, but as horror author H.P. Lovecraft wrote, "The oldest and strongest kind of fear is fear of the unknown." Writers harness that fear not by revealing horrors, but by leaving the audience hanging in a state of suspense. Victoria Smith gives some tips for adding suspense to your writing.
The discovery of penicillin
The Big Bang
More unexpected discoveries
Living History: The John Feathers Map Collection

In 2012, when Glen Creason—Map librarian at Los Angeles Central Library and author of

Los Angeles in Maps

— received a call from a real estate agent who said that a soon-to-be-demolished house in Mt. Washington was "full of maps," he was skeptical. Thinking he'd find at most a box of National Geographics, Creason was overwhelmed to find a small old house that was teeming with precious, antique maps. Read more about the discovery in this article by

Ivan Kander
Who's Your Daddy?

Are one-third of all children calling the wrong man Daddy?

"Four decades ago, British media reported a researcher's sensational claim that one-third of all children may not know their biological father. Whether it's fact or fallacy, this claim is still doing the rounds and causing controversy, working out the underlying rate of non-paternity in society is a tricky task."
Powered by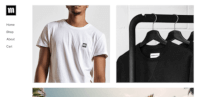 Create your own unique website with customizable templates.